Support Age Concern Birmingham's Campaign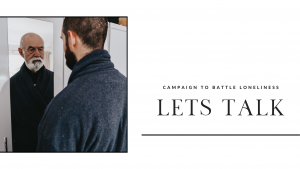 There are over 1 million older people in the UK that are lonely, this is looking to peak to 2 million by 2025.
Our campaign is to bring people together to battle loneliness.
From research we can see that the effect of loneliness is serious to a person's mental and physical health.
Our aim is to create safe and comfortable spaces for people to come to when then are experiencing loneliness.
Why should we start the campaign now?
As we come into the winter months and Christmas draws closer, for some people Christmas is a time of joy, however for others it highlights their loneliness and social isolation.
With the days becoming darker and the weather worsening, older people are a lot more anxious to get out and about. The fear of falls and dark nights can stop people going out.
We all know Covid is not going anywhere and the impact it has had, our aim is to build older people's confidence.
The campaign is more important than ever before, we can all play out part.
Please donate, no matter how small the amount, together we can make a difference!