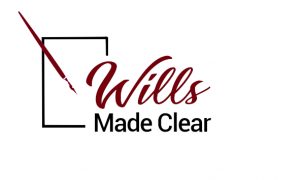 We are partnered with Wills Made Clear for legal services for our customers.
Will Review
It is important that you have your will reviewed by a professional experienced in will writing. How do you know if your will is of good quality or even valid?
Will Writing
Making a will is one of the most important things you can do to ensure that your family is taken care of when you are no longer here.
Lasting Power of Attorney
It is important that every adult should have a Power of Attorney (LPA). More people need an LPA these days. This lets someone look after you and your affairs if you are not able to do so. Without an LPA your family might need to go to court which is expensive and takes a long time.
Other Legal Services
Our range of legal services also include:-
 Severance of Tenancy
 Disabled/Vulnerable person Trust
 Life Insurance Trust
 Pension Trust
 Living Will
 Declaration of Trust
 Flexible Lifetime Trust
 Protective Property Trust
 Family Trust
Appointments are currently held at Boldmere on a Tuesday and Thursday, we are now offering appointments on the first Saturday of each month.
Home visits are also available for those who are housebound, in hospital or in a care home.
To book an appointment or find out more, please call 0121 362 3650.